I'm gonna start this special year-end list by saying that 2017 was a wonderful year for pop music. This is my fourth year posting this countdown on the blog (and my 34th year doing it), and I don't think I've had a more challenging time choosing the top song—or even narrowing it down to ten songs and five honorable mentions.
At least any of the top half of the songs on this list could top a year-end list on their own. But because they all had pop airplay within the same year, only one of them can. There are even some cases of artists who placed lower this year than in prior years even though I like their 2017 release better than their previous releases. In short, they were up against so many other awesome songs this year.
So let's go through the countdown! Like usual, click on the accompanying image to link to the video on YouTube.
#10 – Attention, by Charlie Puth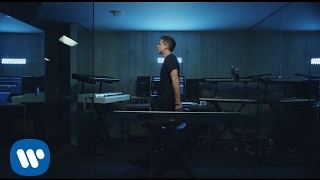 Puth's 2015 debut was the song See You Again from the Furious 7 soundtrack, and it's a tribute to the late actor Paul Walker from that movie's franchise. Though it's a touching song, it didn't make my year-end list back then. His earnestness and sentimentality from then has evolved into something much more jaded in this hit song. I enjoy a well-done flip-off song, and this one is up there. After all, when someone stays with you just to receive the titular attention, either from you or people seeing them with you, instead of because of actual love, then that person deserves to be let go. The sound of the song really helps sell that emotion.
#9 – Issues, by Julia Michaels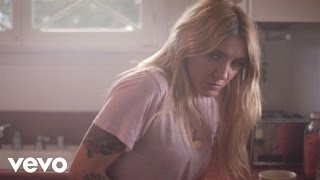 Here's a song released early in 2017 that I didn't want to let go of. Michaels debuts with this song that she describes as a "raw ode to her own anxieties." Yes, she sings that she's both "jealous" and "over-zealous" (a great rhyme), but the song works both as her personal ode and a great thematic love song. It's really about accepting your own issues while you accept someone else's—someone else who accepts yours. That simple desire we all have—just to be accepted—is made soul-bearing and raw by the limited and downtempo instrumentation of the song allowing her vocals to bear the brunt of revealing those issues.
#8 – What About Us, by Pink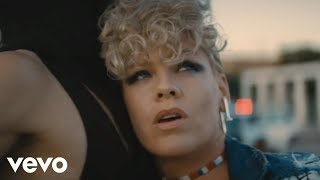 As I said in the introduction, there are some songs on this year's countdown that I like better than an earlier song by the same artist that placed higher on its respective year-end countdown. Pink is the first victim of that, as last year's Just Like Fire ended the year at #6. I like this song more than that. Pink is such a strong, confident, versatile vocalist. She can sing totally bad-ass in one song and then completely vulnerable in another, and here, she gives both. The first half is emotional, asking to be loved and remembered, but by the end, it's another genuine anthem. In any other year, this is a Top 3 song, but as I've said, 2017 was outstanding.
#7 – Castle on the Hill, by Ed Sheeran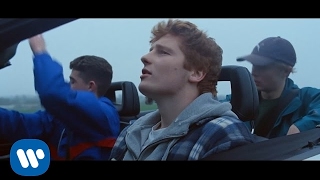 Sheeran last appeared at #8 in 2015 with Photograph. He's one spot higher this year with a song I like significantly better. Castle on the Hill was released in advance of his album Divide along with Shape of You. Though that song has a great hook, I like the story and message of this one much more. He's reminiscing about his youth, longing for a return home, and the imagery of the drive there really comes through. His nostalgia is both touching and funny (he and his drinking buddies hadn't thrown up in years) in the verses. Then it gets sad in the bridge when he sings about where his friends' lives are now, but it ends with the hopeful refrain reminding us that we can go home again—and that those childhood friendships are what helped shape us into who we are now.
#6 – Feel It Still, by Portugal. The Man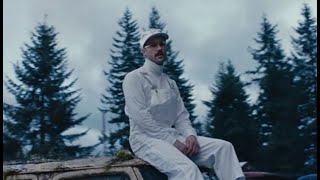 Yes, it received a lot of airplay—some may claim too much—but it's one of the catchiest songs of 2017, and as the year progressed, I cranked the volume up more and more and sang along. I guess I'm a "rebel just for kicks" who wants to "kick it like it's 1986." This is the first radio single for this band, who has been making music together for fifteen years since their formation in Alaska. The song has tremendous cross-genre appeal, reaching #1 on Billboard's Adult Top 40, Alternative Songs, Rock Songs, and Mainstream Top 40 charts, along with breaking the Top 30 on Adult Contemporary, Dance Club Songs, and Rhythmic charts here in the states. So what genre is this song? Whatever it is, when it comes on, you feel it. And I still do.
#5 – Green Light, by Lorde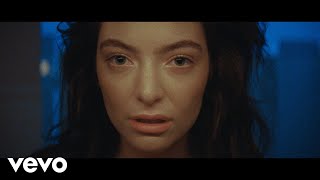 I don't think that this song got the pop airplay it deserved, and it definitely didn't get anywhere near the airplay as Royals, Team, or even Tennis Court (my #7 song of 2014) from her debut album did. However, it's the most critically acclaimed song on this countdown, appearing in the Best Songs of 2017 lists of sixteen different publications so far, in the Top 10 of ten of them, including #1 in two of them (The Guardian and NME). It was the first song of the year that I declared as my #1, back when I first heard it in March. It's a much grander production than her songs from her debut, but her lyrics are just as deep. This time, she wants to move on with her life, but she's waiting for that green light to go, and the instrumentation supports that. The verses are slower, building to a dance-pop chorus. So why didn't more radio stations around here give this awesome song the green light?
#4 – Stay, by Zedd and Alessia Cara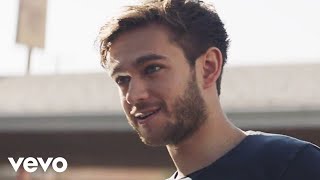 Green Light easily could have been my #1 song of the year, but as the year went on, a few other amazing songs appeared and managed to stay with me. This was one of them. Alessia Cara isn't a stranger to my countdown, gaining an Honorable Mention last year with the body-positive anthem Scars to Your Beautiful and 2015's #5 spot with the haunting Here about wanting nothing more to leave an uncomfortable party. In this song, she doesn't want her lover to leave; she just wants him to stay…a minute. Electronic music producer Zedd has collaborated on some other big hits that I've enjoyed—such as with Foxes for 2012's Clarity and with Paramore's Hayley Williams for 2013's Stay the Night—but this is my favorite as well as his most successful. Stay was released in February, and it remained in radio airplay all year such that it was a song my daughters and I all enjoyed during the summer. And it's still staying around making me smile and sing along.
#3 – Praying, by Kesha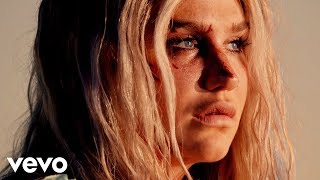 Kesha's previous songs are all catchy and probably fun to dance to (if I regularly went out dancing, I guess), but they had never made enough of an impact on me to make my year-end Top 10. This is definitely her most personal, emotional, and important song. Without going into too much detail, she had many struggles going on in her personal life. When producer Ryan Lewis (the frequent collaborator of Macklemore) offered this song to Kesha, she immediately took it. Given what she's been through, I can't imagine anyone else doing it. It's an empowering message for anyone who's been knocked down—whether as a victim of someone else or their own anxieties or mental illnesses—and ultimately found the courage to rise above. When someone treats you badly, it's more a reflection on them than on you, and Praying reminds us that the other person is the one who needs to be held accountable, not just to you but to whatever higher power they pray to. This song would be an anthem in any year, and with the #MeToo movement to raise awareness of the epidemic of sexual harassment, it's something so much more. And when Kesha belts out that whistle note near the end of the song, it's amazing and powerful.
#2 – Something Just like This, by The Chainsmokers and Coldplay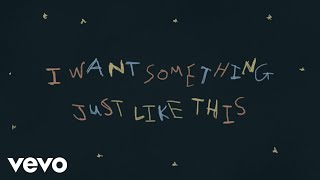 The Chainsmokers held the top spot in last year's countdown with Closer, featuring Halsey. Well, I like this song better than Closer. The only reason The Chainsmokers aren't the first artist(s) ever to repeat on my yearly Top 10 list since I've been keeping track in 1984 is because this year, there's one song I like better than it. There's a part of me that wishes the releases of this and Closer were switched because this song truly deserves to be a #1 song of the year. But then there's a bigger part of me that needs it to stay released in 2017 because of its personal significance to me. The song was released in February, and it supplanted Lorde's Green Light as my then-top-song of the year. It stayed there well into the summer, and then I found something just like this. I usually keep that kind of personal information out of my blog posts, but it's been a happy summer and beyond with someone else, and this has been a meaningful song for the two of us.
Before I get to MY FAVORITE SONG OF 2017, here are five Honorable Mention songs that just missed the Top 10:
Believer, by Imagine Dragons – First things first, this is my favorite song of theirs since It's Time. Last things last, it builds and builds, and you feel it doing so.
Too Good at Goodbyes, by Sam Smith – Usually not a fan of Sam Smith, but I feel his pain of always being dumped in this song.
I Feel It Coming, by The Weeknd – He totally channels his idol Michael Jackson in this song. If you've never noticed, listen to it and imagine the King of Pop singing it.
It Ain't Me, by Kygo and Selena Gomez – I was sure when I first heard this that it would chart higher. It's an awesome I-don't-need-you flip-him-off song, but this year was filled with other awesome songs so it ain't in the Top 10.
…Ready for It?, by Taylor Swift – Her first single from Reputation was the odd Look What You Made Me Do. Here, her chorus sounds is familiar, but the industrial-rap genre blend stands out. Just missed making the Top 10.
And finally, MY FAVORITE SONG OF 2017…
#1 – WISH I KNEW YOU, by The Revivalists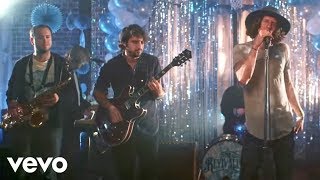 As important as Something Just like This is to me on a personal level, to some extent, this song is too. But personal stories aside, once I latched onto this song, I didn't want to let it go. Not bad for a song that was actually released in 2016. I didn't know the song or the band then, but this past summer, it started receiving significant airplay on a variety of channels—pop, rock, alternative, and others. It's a fusion of rock, jazz, and blues, and that's much of its appeal. It didn't sound like anything else this summer. It's buoyed even higher by a spot-on music video concept of high school crushes meeting again at their fiftieth class reunion. I wasn't purposely trying to avoid a band having consecutive top songs—honest! It's just that everything about this song makes me smile and crank it up and sing along. Okay, so I've said that for other songs on this list, but it's been such a great year for music and one of the hardest for me to compile a ranking. But this is it, and Wish I Knew You is on top for 2017.
Agree? Disagree? Comments, compliments, complaints? Fire away!