Okay, it's not the first day of a month, so why am I doing a Top 10 list? Well, it's the end of the year, which is the perfect time for Top 10 lists! What follows are my favorite songs of the past year, continuing a tradition I started last year before I even did monthly Top 10s. I've been counting them down all day on Facebook, making my friends guess the songs as I've posted a single line from each one. At this time, #1 was just guessed, so I figured I should share the list here.
There'll be another Top 10 list on January 1st as scheduled, and that will be the Top 10 books I read and reviewed this year.
But enough about that list, let's do this one. Click on the accompanying image to link to the video on YouTube. Now to the countdown!
#10 – Sledgehammer, by Fifth Harmony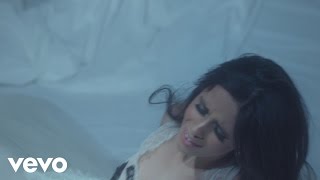 As a teen of the late 80s, pop radio was getting inundated with girl groups who sang dance songs to synthesized music. I was a big fan of Exposé, and at the time there were other lesser-remembered groups like Seduction and Sweet Sensation. Eventually, these led to some great groups like T.L.C. and Destiny's Child. Well, Fifth Harmony—formed from contestants on The X Factor in Miami (where Exposé was also formed)—reminds me of that time. This song is infectious as it hits you, and I'm a sucker for the canned beat in the song.
#9 – Honey, I'm Good, by Andy Grammer
This song was a mainstay on radio during the summer and fall, and it's insanely catchy. Andy Grammer's such a great guy, as demonstrated by how much fun he had and exuded on Dancing with the Stars this fall. But what really draws me to it is how it's all about remaining faithful. That's an important message, even when those long, long legs are everywhere.
#8 – Photograph, by Ed Sheeran
I've liked some of Sheeran's previous songs, but this is hands down my favorite. There have been many songs before about keeping memories of something or someone alive with a picture, but this one is just simply beautiful. Though there's mention of the hurt from loving someone, the song doesn't necessarily have to be about lovers. It works well enough that it can be friends or family members too—maybe even the hurt from losing one of them to death. And the video, made from footage of Sheeran growing up, helps reinforce that lovely idea.
#7 – Believe, by Mumford and Sons
After two albums where the guys from Mumford and Sons play mostly acoustic instruments, including banjos, they came out this year with a full-on rock album with electric guitars and stuff. Their later single The Wolf may have some deeper lyrics and symbolism than Believe, but there's clear desperation in Marcus Mumford's vocals that all he wants is to believe and trust the person(s) he's singing to. Isn't that what we all want?
#6 – On My Mind, by Ellie Goulding
I've always liked Goulding's angelic voice, dating all the way back to the kick-ass tune Lights. Here, I love how that angelic voice is on the attack—not only blaming the other person for messing with love and the truth, but also blaming herself for still having him on her mind. There are some great lyrical moments in the song, such as the pause after she tells us to Wait! But my favorite is when the chorus of the song is later layered with the lyrics "You think you know somebody." I now can't listen to the start of the song without hearing that in the background, making this a great earworm.
#5 – Here, by Alessia Cara
This is another recent release and a debut song by an up-and-coming young artist. The way Cara sings about not wanting to be at that party simply bleeds innocence and desperation. And it's so real and believable. I've been at a party like that once or twice in high school or college, so I get it. Cara nails it, and the video is amazing in that it's practically a shot-for-shot telling of the song lyrics. I hope this is the first of real, raw emotion songs from Ms. Cara.
#4 – Uptown Funk! by Mark Ronson featuring Bruno Mars
It seems like this song was from longer ago than this year. Well, technically, it was released in late 2014, but it lingered and ultimately became Billboard's Hot #1 song of this past year. But it feels like so long ago because it attained instant classic status. It is a classic, and I have a non-scientific theory that it's impossible not to like this song. The beat makes my shoulders bob up and down. This song crossed generational lines and it's one I could sing with both my mom and my daughters. And it was one of two 2015 songs to reference Michelle Pfeiffer (the other being Vance Joy's Riptide). Don't believe me? Just watch!
#3 – OctaHate, by Ryn Weaver
When I was counting down the songs to my friends on Facebook—one song every hour—this one took almost a full hour before someone named it. I hope my other friends looked it up and realized the sheer awesomeness of it. I first heard it in the spring on the VH-1 Top 20 Video Countdown, but it never received the airplay it deserved. It's such an explosive song about surviving a break-up, full of great imagery—the emotions as natural disasters, her body moving into retrograde (going the wrong way)—and fun rhyming patterns. Even more than that is the varied vocals throughout, from the whispering at the beginning to calm verses, fierce choruses, and a flippant yet embarrassed bridge. I have LotsaLove for OctaHate, and it would have been one step higher until the release of the next song.
#2 – Cecilia and the Satellite, by Andrew McMahon in the Wilderness
I won't lie. When I first heard the title of the song, I wasn't that into it. I'd regularly change the channel on the radio when the song came on. When I learned the song was written by McMahon in anticipation of the birth of his first daughter, I gave it a chance. I have three daughters, after all. And that's when the floodgates open. It's such a beautiful song from a father saying all the things he's seen or held or lived through, whether good, bad, or indifferent, are nothing compared to the life ahead with a daughter. I get it, and I love it, and I love my daughters even more as I orbit around them and watch them and keep them safe. On behalf of all parents, thanks Andrew McMahon for sharing this song.
Before I get to MY FAVORITE SONG OF 2015, here are five Honorable Mention songs that just missed the Top 10:
Shut Up and Dance, by Walk the Moon – Unbelievably catchy in a retro-80s kind of way.
Cool for the Summer, by Demi Lovato – Brazenly sensual with a great synthesizer hook.
Ex's and Oh's, by Elle King – Not-so-subtle innuendo as she flips off past lovers.
Fight Song, by Rachel Platten – Powerful anthem for one's inner match causing an outer explosion.
Used To Love You, by Gwen Stefani – A recent release about a break-up that just hit me at the right time.
And finally…
#1 – BUDAPEST, by George Ezra
I think of what sat atop my Top 10 Songs of 2014, and this song—which came out only a few months later, at the start of 2015—is so tonally and emotionally the opposite. I knew when I heard it that it would be top the list. Maybe I was just in a better place than I was at the end of last year. As the year went on, every time the song came on the radio, a wide smile came to my face. There's something comforting about Ezra's bass voice professing that he'd give up everything, even a house in the titular city, to be with his love. As a hopeless romantic, I love professions of love like that, and songs that promote it make me hopeful that there's someone out there for me for whom I'd be willing to give up all that stuff—even though I'm a teacher/writer without much materialistic stuff to give up. Oh, and the "oooohs" in the song are loads of fun when my daughters and I sing them together in the car!
Agree? Disagree? Comments, compliments, complaints? Fire away! And check back in a few days for My Top 10 Books I Read and Reviewed in 2015.