It's the first day of the month, so it's time for a Top 10 list! Being December, let's go with something holiday themed again. Last year it was Christmas movies, and the year before that was Christmas TV specials. Let's go with a music list this year, but let's not limit it to Christmas. There are a couple entries on this list recognizing other holidays in the season.
In this month's Top 10 list, I'm counting down holiday pop songs. There may even be a few covers of popular Christmas carols sung by pop groups, as long as it's a song that you might hear on a mainstream pop radio station. Not a station that plays exclusively Christmas music. Not a station that plays exclusively Christian or other religious music. The kind of station that plays pop music (past or present), but occasionally (maybe once or twice an hour) plays a poppy holiday song.
The songs will be credited to the performer(s), not the writer(s). In some cases, there are several covers of the songs, so I'll be listing the one I like the most.
So let's pop out the holiday cheer!
#10 (tie) – Grandma Got Run Over by a Reindeer, Elmo & Patsy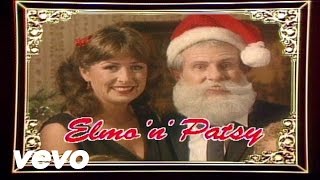 As I compiled my list, I couldn't decide which of the two novelty songs to omit. Since this is my blog, and I make my own rules, we're starting with a tie. Maybe this one doesn't get the airplay it used to, but it always makes me smile and brings me back to my childhood listening to Dr. Demento on Sunday nights. If you haven't heard this silly song, it tells about poor old Grandma, stumbling home after drinking too much egg nog and having a tragic encounter with Santa's sleigh. Her death is subverted by the Christmas glee that Elmo & Patsy sing about it. But in the end, the narrator and Grandpa definitely believe in Santa!
#10 (tie) – I Want a Hippopotamus for Christmas, Gayla Peevey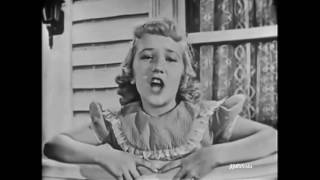 Here's a second silly song that I refused to remove from the list. There's a funny personal story with this one. The TV show Ally McBeal often featured musical interludes, and in one of their holiday episodes, Jane Krakowski sings this song. If it wasn't the first time I had heard the song, it was definitely the first time it really entered my consciousness, so much that I remember singing it to my oldest child. Well, one Christmas when she was very young, there was a gift under my tree to me from her. It was a stuffed hippopotamus! How cute is that?
#9 – Santa Baby, Eartha Kitt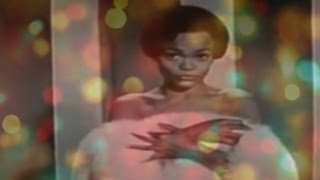 There have been many covers of this tongue-in-cheek song about a woman who wants Santa to bring her a long list of luxurious items. A car, diamonds, a yacht, the deed to a platinum mine—it's a funny statement about vanity and excessiveness. I'm discounting all the covers, including ones by powerhouses like Madonna and Gwen Stefani, to go right to the original by Eartha Kitt, one of the three Catwomans from TV's original Batman show. While Madonna's sounds a little fake ditzy and Gwen's a little too sultry, Eartha hits the playfulness of the song just right. Hurry down her chimney, Santa baby!
#8 – The Chanukah Song, Adam Sandler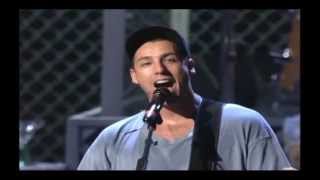 Maybe it looks like I'm putting all the comedic songs at the start of this countdown, so Adam Sandler's classic song—and all the subsequent additions to his list of Jewish celebrities—definitely belongs here, fittingly at number eight to celebrate the "eight crazy nights" of the Festival of Lights. Sandler has another holiday song—The Thanksgiving Song—but I'm not including it here because it strays off-topic a little too much. Here, and in the three later parts, Sandler takes his message all the way to the end of the song. So put on that yarmulke and celebrate Chanukah!
#7 – Carol of the Bells, Trans-Siberian Orchestra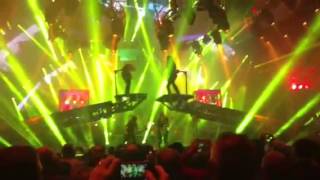 Carol of the Bells is perhaps my favorite of all the Christmas hymns/carols. For me, it's less about the lyrics and more about the instrumental structure of the song. So if I'm moved by the music, then this list has to include one of the most intense instrumentations of the song. As a Facebook friend of mine recently posted, she feels their version feels "overly aggressive, like the bells have turned murderous." I gave her post a "Haha" because she's not wrong. But that's exactly what I love about this song. It surrounds you.
#6 – All I Want for Christmas Is You, Mariah Carey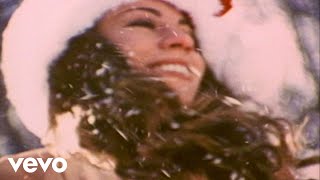 Mariah Carey has an incredible vocal range, and she was one of the biggest stars in the mid-90s. Along with her fourth studio album, she wrote and recorded this song, which has become one of the biggest Christmas songs of all time. Apparently, it has hit the Billboard Hot 100 every Christmas since then, peaking as high as #11—in 2015! At 12.5 million digital downloads, it's the best-selling Christmas single of all time. Its legacy is clear, and when you listen to the song, it's obvious why. It's a happy, uplifting love song, and I can't imagine anyone other than Mariah singing it.
#5 – Happy Xmas (War Is Over), John & Yoko/Plastic Ono Band with the Harlem Community Choir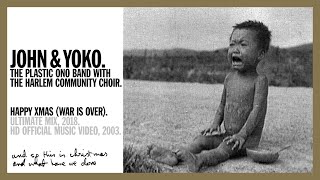 For many years, I thought this song was called "So This Is Christmas" after the opening line of this verse. Maybe I hadn't listened to the "War Is Over, if you want it" sung at the end of the song, but it's crucial to the song's message. It's the most reflective song on my list, and it's one that always makes me think about the true meanings of Christmas and peace—how we really need to stop fighting and bickering and just be good people to each other. This lesson was important following the Vietnam War when John and Yoko wrote it, and it's just as important today. Whether you celebrate Christmas or not, let's all choose peace.
#4 – Same Old Lang Syne, Dan Fogelberg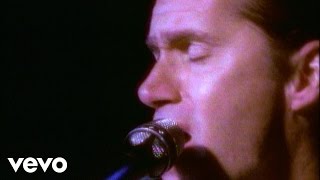 From the late singer's 1981 album The Innocent Age, this is an autobiographical song about two small-town former high school sweethearts who meet in a grocery store on a Christmas Eve many years later. I only became aware of this song within the past decade, and it has resonated with me. Having been divorced and going to 20th and 25th reunions since then, I can relate to the song's narrator. But is it a holiday song? Other than it taking place on Christmas Eve and the title being an obvious reference to New Year's, it's not, but it receives significant airplay in this time of year. When I hear the bittersweet tune, I look fondly on my past and reflect upon my present, and I wonder what the future might hold.
#3 – The Twelve Days of Christmas, Straight No Chaser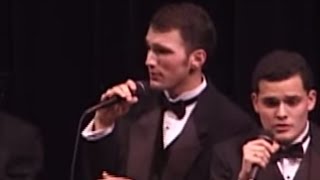 There's an annual newspaper article that totals the cost of all the gifts given by "my true love" in this Christmas carol. The price is staggering, and between the swans, geese, hens, doves, and partridge, I wonder if it's all just an extended metaphor for my true love giving me the bird. The song is rife for parody and/or fun interpretations, but the a cappella group from Indiana University really makes it something amazing. Apparently, a video of them singing this song in 1998 went viral nine years later, scoring them a recording contract! Now, you can hear this one the radio every Christmas. Instead of traditionally going through the days, they jump over some of them and intersperse other holiday songs like "Rudolph the Red-Nosed Reindeer," "Deck the Halls," "Carol of the Bells," and "I Have a Little Dreidel!" But the show stopper is singing the final day to the tune of Toto's classic song Africa. Now that's inspired!
#2 – Last Christmas, Wham!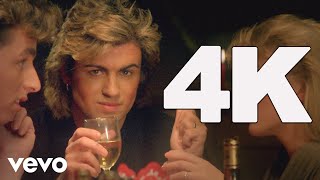 Last Christmas brought the passing of George Michael, one more talented musician taken too young. Like Mariah Carey's song earlier in the countdown, Wham!'s bittersweet song charts every Christmastime in the UK and almost every year in the US. The song's narrator is trying to move on from a Christmas break-up (seriously, who does that? That's just cruel!), and he hopes to give his heart to someone special this year. The song has been covered countless times and has been featured in countless movies and TV shows because it's all about spending the holidays with someone you love.
Before I unwrap MY FAVORITE HOLIDAY POP SONG, here are five Honorable Mentions:
Feliz Navidad, José Feliciano – The mixture of Spanish and English lines, simply wishing a Merry Christmas, make for a fun, catchy, and internationally awesome song.
God Rest Ye Merry Gentlemen / We Three Kings, Barenaked Ladies featuring Sarah McLachlan – the most religious song on this list, it takes one of my favorite carols ("We Three Kings") and beautifully mashes it up with "God Rest Ye Merry Gentlemen." The Barenaked Ladies harmonize wonderfully, and McLachlan's vocals are always ethereal.
I Saw Mommy Kissing Santa Claus, John Mellencamp – There are a lot of covers of this fun song about Mommy, Santa, and some mistletoe, but Mellencamp's heartland-country-rock vocals are make it my favorite.
Jingle Bell Rock, Daryl Hall & John Oates – I love the rock and soul fusion of Hall & Oates music, but it's their corny movements and facial expressions in the video that make this even more awesome.
Wonderful Christmastime, Paul McCartney – Fellow Beatle John Lennon already ranked higher on the list with something profound and thoughtful, but Sir Paul just wants our Christmas to be simply wonderful.
And finally, MY FAVORITE HOLIDAY POP SONG…
#1 – CHRISTMAS WRAPPING, The Waitresses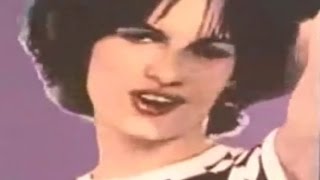 Anyone who knows me knows I love puns, so by title alone, this tops the list. Waitresses lead singer Patty Donahue is (kind of) rapping (kind of) this catchy tune. I love the story of the busy single woman intent on spending Christmas alone, especially after the rough year she's had—particularly because of all the missed dating opportunities with the guy she's been chasing all year. Then wouldn't you know it, she gets to unwrap her present when they meet in the grocery store on Christmas Eve (that's a recurring theme in this countdown) because they both forgot cranberry sauce. I won't criticize the turkey dinner side dish choice because it does bring them together for a very happy ending. It's happy, it's upbeat, it's been covered many times, and it's going to be heard a lot on your radios this month!
Agree? Disagree? Well, you'd better not pout or cry about it…